Hey y'all! Are you coming? Sounds like a blast :)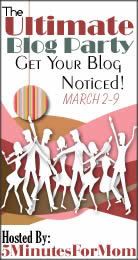 You really should! I've got a prize up for grabs (probably). It's a batch of dog treats! Yippie! (Like it would actually be anything else!) I haven't decided which ones, but if any of y'all have a suggestion, please tell me what it is. I'd like to offer up the most desirable of treats! :) I think I've posted pictures of a lot of them here, but here are some that I don't think I posted before.








These are "Muddy Paws" and these are "Puppy Paws"



and these are called "Honey Bunnies"
I know. Cute, huh? I'll pause for all the "oooh's" and "awwwww's".
*waiting*
*waiting*
Okay. Done? Hee! I would love to tell y'all which ones of are Shadow's favorites, but as the "Head of Quality Control" he feels that it's important to stay neutral and gobble up any and all treats offered to him without hesitation. (translation: I have no idea which ones are his favorite because he eats them all like he hasn't been fed in a month!)
Y'all should seriously think about stopping by between March 2nd and the 8th to Par-Tay! Woo!
Edited to add: Yes, I know that the pictures and the names are not lined up. I'm feeling a bit too lazy to fix it now, but I figured that maybe this would suffice until I finish watching Medium.